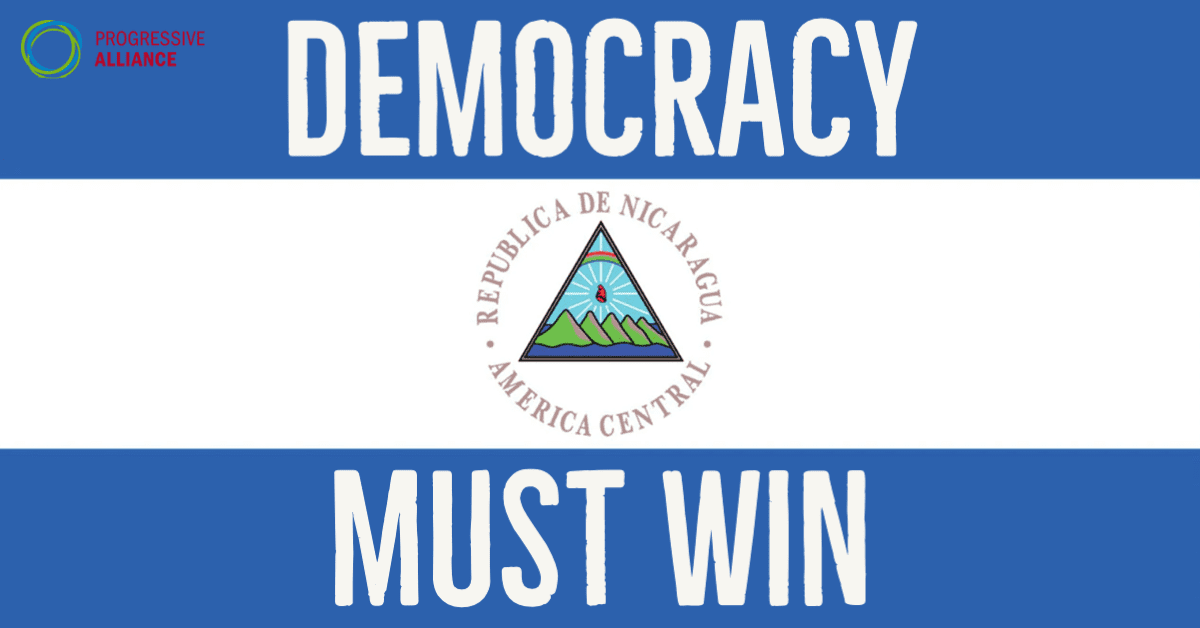 RESOLUTION OF THE PROGRESSIVE ALLIANCE ON THE SITUATION IN NICARAGUA
In Nicaragua, the regime of Daniel Ortega maintains state repression and violence against the opposition, violating the fundamental rights of Nicaraguans on a daily basis.
The forces of the democratic opposition have reiterated that the only democratic solution to the current crisis is for the elections to be held on November 7 to be free, transparent, inclusive and observed, for which reason they demand essential electoral reforms to make them possible, the release of political prisoners and the full restitution of respect for civil liberties.
The Organization of American States (OAS), the European Parliament, several governments of the world and various political forces support these demands.
With less than seven months to go before these elections, the regime of Daniel Ortega has given no clear signs that it will make these elections possible. On the contrary, in addition to maintaining a de facto police state, it intends to apply changes in the electoral legislation that only restrict even more the rights of Nicaraguans and threatens opposition candidates with inhibitions and imprisonment.
In view of this, the Progressive Alliance
– Reiterates the demand for the immediate cessation of repression, persecution, harassment and threats to opponents, leaders and social activists.
– Demands the immediate release of more than 125 political prisoners that the regime keeps in jails, violating their human, civil and political rights.
– Demands respect for all constitutional freedoms of all Nicaraguans.
– Supports the demand of the democratic political forces to apply authentic electoral reforms that allow free, transparent and observed elections, so that Nicaraguans can freely exercise their right to elect and be elected, guaranteeing that the results will be respected.
– We urge the governments of the world, the Organization of American States (OAS), the institutions of the European Union, solidarity movements and the international community to take the necessary actions to achieve democratic electoral reforms that will lead to free elections and a legitimate government.
– We reiterate our solidarity with the progressive and democratic forces of Nicaragua.