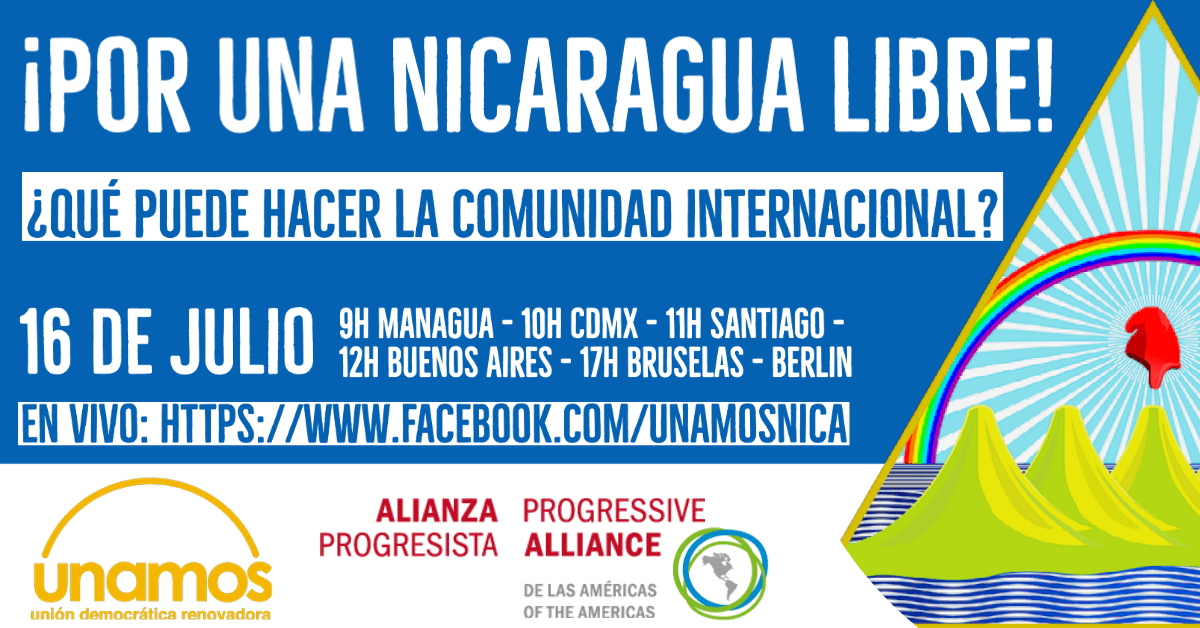 Nicaragua has been experiencing a deep political and human rights crisis since 2018.
In recent weeks the Ortega dictatorship has stepped up repression.
Ortega is preparing a big electoral farce for November.
What are the prospects for the democratic forces?
What would be the consequences if there is no real solution to the crisis?
What more can the international community do?
The Progressive Alliance of the Americas and Unamos are organising this meeting on 16 July.
Live on the Facebook page of the Progressive Alliance and Unamos with:
– Luis Carrión, member of the National Board of Unamos.
– Alícia Homs Ginel, MEP – PSOE.
– Marcelo Ferreira, Progresistas en Red – Argentina.
Moderator: José Jara, Coordinator of the Progressive Alliance of the Americas.