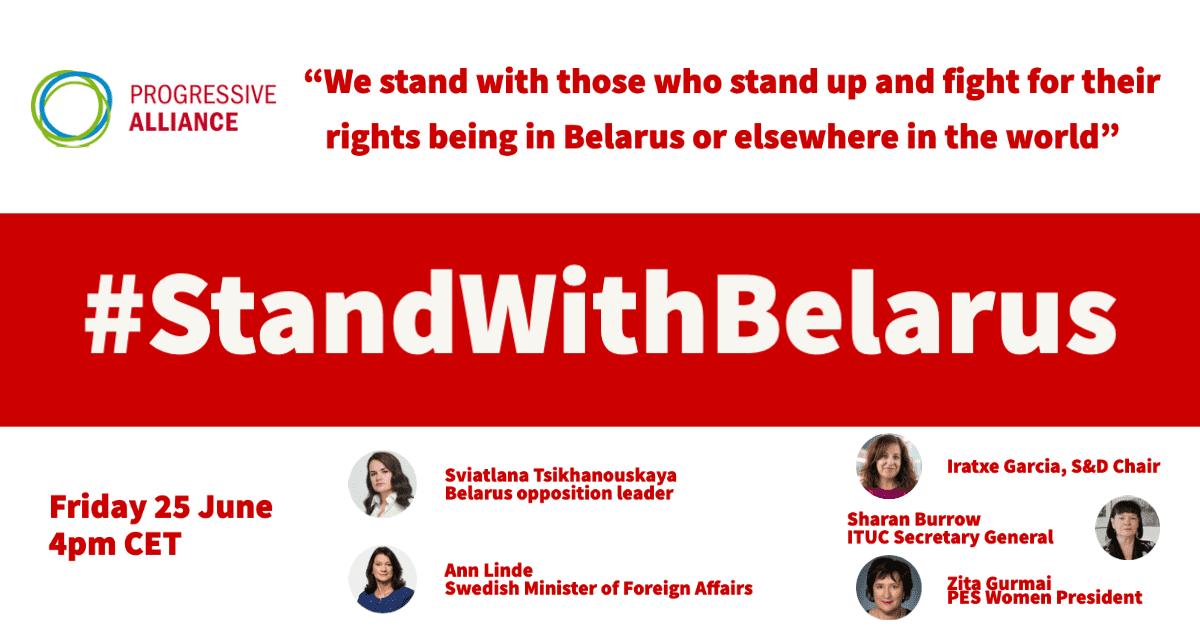 At many opportunities our political family has committed and supported the democratic opposition in Belarus which is undergoing severe persecution. The high jacking in the Belarus air space of a plane flying from Athens to Vilnius is an unprecedented violation of international rule of law.
The blogger Roman Protasevich and his partner Sonia Sapega are in prison and suffer, like 32.500 others, from cruel treatment of political prisoners which translates not the power of the dictator Lukaschenko, but his fear of a possible democratic change.
International solidarity is in the DNA of the progressive family and we stand with those who stand up and fight for their rights being in Belarus or elsewhere in the world. This is the political message we want to send during our action.
We invite you to join virtually our solidarity meeting.We will have statements live and through video from Sviatlana Tsikhanouskaya, Belarus opposition leader, Iratxe Garcia, S&D Chair, Sharan Burrow, ITUC Secretary General, Ann Linde, Swedish Minister of Foreign Affairs, Zita Gurmai, PES Women President, and several other European progressive party leaders. Comrades from UNAMOS Nicaragua and MDC Alliance Zimbabwe will underline our global commitment of fight for human rights.